MEET THE STAFF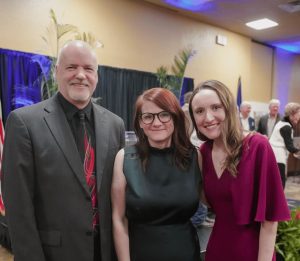 Butch Burney, Chamber President/CEO
A native of Hopkins County, Butch Burney is the President/CEO of the Hopkins County Chamber of Commerce. Butch is a graduate of Sulphur Springs High School and Sul Ross State University.
He received a Bachelor's Degree in Communications from Sul Ross State University, where he was also a track letterman. He worked in print media for many years, including many years writing and editing sports and news for the Sulphur Springs News-Telegram.
Butch is currently on the Wildcat Hall of Honor Committee and the Hopkins County Civic Center Board of Directors. He has served as Chairman on the Chamber of Commerce Board of Directors and served in many capacities in youth sports and civic organizations.
He is married to Karen, a graduate of Como-Pickton High School and Paris Junior College's School of Nursing, where she received her RN degree. They have four children: Brandi Boles, Aaron Dodd, Alyssa Wimberley and Bradyn Hart; and five grandchildren.
"Working for the Hopkins County Chamber of Commerce is a dream job," Butch said. "We get the opportunity to promote this county and city, a place and a way of life that I love. I've always been a cheerleader for our community and believe that our best days are still to come."
Jaci Glenn, Office Administrator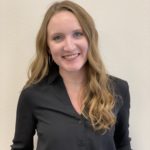 Jaci Glenn joined the team in June of 2019, immediately following her high school graduation and experience in the Chamber's High School Leadership Class. She serves as our Office Administrator, assisting in daily office management, contributing to the Chamber's social media pages, and working with the team to organize events throughout the year. Jaci recently graduated with an Associate degree in Business Administration, and she plans to continue her education in the same field, with a concentration on Marketing.
When Jaci is not working, she enjoys exploring nearby towns, listening to live music, and attending her favorite young adult ministry each week. She also enjoys jumping out of an airplane, occasionally, and hopes to eventually earn her skydiving license!
She was born and raised here in Hopkins County, where her family has resided for many generations, and she considers it an honor to serve a role in supporting local businesses in the place that she has always called "home."
Amanda Tredway, Membership, Events & Marketing Coordinator,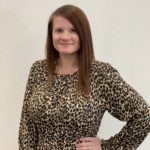 Amanda Tredway is the newest addition to the Chamber team, having joined in May of 2021. She serves as our Membership Coordinator, joyfully addressing all membership questions and inquiries and helping organize Chamber events. Amanda attended Texas A&M University-Commerce, where she studied Marketing. Her digital skills and creativity have been assets to the team, as she has already made massive strides in transforming our social media pages.
In her spare time, Amanda enjoys gardening and going on road trips or kayak adventures with her son, and her Australian shepherd, Calee. On the weekends, you will likely find Amanda attending a local event or socializing with others at Celebration Plaza.
Local businesses are the heart of our community, and Amanda loves watching them thrive. A passion for Marketing and watching Hopkins County flourish is what drew Amanda to the Chamber of Commerce.