Chamber Connection – Sept. 20
By Butch Burney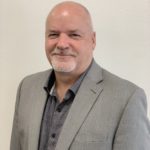 We will kick off our Cocktails and Conversation, the new name for our revamped Business After Hours, with The Tipsy Oak Lounge, a great new spot inside The Oaks Bed and Breakfast on Oak Avenue.
Cocktails and Conversation will last from 5-6 p.m. on Thursday, Oct. 5, so drop by for a casual networking event. You don't have to be a Chamber member to attend.
Stew News
Stew cooks, check your calendars. You have just a little over a week to nail down your site!
Past stew cooks have until noon on Friday, Sept. 29, to reclaim the site they cooked on last year. The 54th Annual Hopkins County Stew Festival, presented by Alliance Bank, will get underway on Saturday, Oct. 28.
Tickets and shirts are now on sale, so get yours now!
Tickets are $8 each for those 13 and over. Children 12 years and younger will eat free this year, thanks to Signature Solar's sponsorship, but they still need a ticket.
Tickets can be purchased online at HopkinsChamber.org or at the Chamber office, 110 Main St. Tickets can also be purchased at our financial institutions which include Alliance Bank, City National Bank, First National Bank of East Texas, Guaranty Bank and Trust, Pilgrim Bank, Red River Credit Union, and Texas Heritage National Bank
T-shirts are now available at the Chamber office for just $25 in adult sizes S-XXL. We will also be getting in other merchandise as the Oct. 28 stew date draws closer.
The 54th Annual Hopkins County Stew Festival, presented by Alliance Bank, has been able to keep its costs down because of our generous businesses in the community, and the cost just got even cheaper for some families.
Signature Solar and the Chamber announced that children 12 and under will eat free at the festival on Saturday, Oct. 28, due to Signature Solar's generous sponsorship. Children will still need tickets, which can be obtained either online or via paper tickets.
One Church announced last week that they will sponsor the Fun Zone, which includes Gellyball, bounce houses and kids' games. That means free fun for children, thanks to One Church's generous sponsorship!
City National Bank will be sponsoring the Friday night festivities, Oct. 27, which will include our appetizer contest and concert by Dubb and the Luv Machines!
Thanks to all of our sponsors who make the stew festival affordable for families in Hopkins County. Follow the Chamber's Instagram and Facebook accounts for spotlights on our sponsors and updates on the stew festival.
Main Street Uncorked
Main Street Uncorked Wine and Music Festival comes to downtown on Oct. 14, from 1-7 p.m.
Enjoy wine from some of the best Texas wineries, shop local vendors and enjoy talented musical artists. Jeb Brooks Band will perform from 1-3 p.m., and Nevermind will be on stage from 4-7 p.m.
Tickets are available at MainStreetUncorkedSS.com from $10. Tickets at the door are $15.
Fall Festival
The Fall Festival is coming in October.
The Homecoming Carnival is Oct. 11-15, while the parade (from Buford Park to Brookshire's) will begin at 10 a.m. Saturday, Oct. 21. Trade and vendor booths, a kids' zone, creative art contest and craft show will all be conducted Friday, Oct. 27 to Saturday, Oct. 28.
Ribeye Roundup
Bet your appetites ready for the NetBio Cattleman's Classic Ribeye Roundup, back on Celebration Plaza on Saturday, Oct. 7. The steak dinner starts at 6:30 p.m., with a concert at 8 p.m.
Tickets are $35 each and can be purchased at Texas Heritage National Bank. VIP tickets are $100 each.
Homecoming Parade
The Dial Study Club Homecoming Parade, presented by Triple Crown Roofing, will be at 6:30 p.m. Thursday, Oct. 12. All SSISD student organizations and sports teams are encouraged to join. If your business would like to sponsor, contact any Dial member or call 903-243-4138.
Mobile Mammography
Hunt Regional Healthcare's Mobile Mammography Coach will be at Sulphur Springs Shopping Village, 1185 South Broadway St., on Thursday, Sept. 28. Most insurances are accepted, including Medicare and Medicaid. Please call 903-408-5010 to schedule a time.
Wedding Expo
The DIY Wedding Expo is coming back to the Civic Center from noon to 5 p.m. on Sept. 23. For more information on sponsorships or vendor spaces, contact Tracey Treadway at 214-683-7669 or [email protected].
Ribbon Cutting
Sulphur Springs Dental hosted a ribbon cutting and open house on Thursday, Sept. 14, at their beautiful new location 2117 South Broadway. Visit them at their new facility.