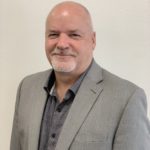 Chamber Connection – Aug. 16
By Butch Burney
 Do you know what's almost as good as eating a bowl of Hopkins County stew? It's wearing one of the official T-shirts for the 54th Annual Hopkins County Stew Festival.
T-shirts are now available at the Chamber office for just $25 in adult sizes S-XXL. We will also be getting in other merchandise as the Oct. 28 stew date draws closer.
For stew cooks, registration is now available online at HopkinsChamber.org. The cost remains the same for our cooks — $100 registration fee. You can also pre-order this year's T-shirt with Stew Cook on the back for just $20 each.
The 54th Annual Hopkins County Stew Festival, presented by Alliance Bank, has been able to keep its costs down because of our generous businesses in the community, and the cost just got even cheaper for some families.
Signature Solar and the Chamber announced last week that children 12 and under will eat free at the festival on Saturday, Oct. 28, due to Signature Solar's generous sponsorship. Children will still need tickets, which can be obtained either online or via paper tickets. Online tickets, which are $8 each for everyone 13 years and older, are available at HopkinsChamber.org. Paper tickets will be available in early August at the Chamber and local banks.
One Church announced last week that they will sponsor the Fun Zone, which includes Gellyball, bounce houses and kids' games. That means free fun for children!
City National Bank will be sponsoring the Friday night festivities, Oct. 27, and we will be announcing that line-up soon.
Thanks to all of our sponsors who make the stew festival affordable for families in Hopkins County. Follow the Chamber's Instagram and Facebook accounts for spotlights on our sponsors and updates on the stew festival.
Solar Eclipse
When April 8, 2024 rolls around, get ready!
Almost weekly, we are messaged, called or visited by people who will be coming to Hopkins County for the total solar eclipse on that date. They are coming from around the country and literally around the world. Our latest message was from a person in Germany who messaged they will be here for the eclipse.
If you and your business aren't already thinking about what to do when literally tens of thousands of visitors will be here for that weekend leading up to the Monday eclipse, now is the time to start!
The Chamber is making plans for a weekend market and is looking for sponsors to help us bring a concert to town for the Sunday evening before the eclipse. But, there are plenty of options and opportunities available for all businesses.
If you have an idea or an event, please contact us at the Chamber and we will help promote it on the website TotalEclipseSSTX.com.
It's not only time to start planning, it's time to start getting things ready for our visitors.
Hopkins County Law Enforcement
The Hopkins County Law Enforcement Association will have a Golf Tournament fundraiser at the Sulphur Springs Country Club on Aug. 21. The four-person teams will tee off at 10 a.m.
For sponsor or player information, call Michael Russell at 903-438-4040 or email [email protected].
Candidate Forum
A forum for those running for Texas House District 2 is set for Saturday, Sept. 9, at the Hopkins County Regional Civic Center. Hot dogs and homemade ice cream will be available at 5 p.m., followed by the candidate forum at 6:30 p.m.
District 2 covers Hopkins, Hunt and Van Zandt counties.
If you have questions for the candidates, send them to Donnie Wisenbaker at [email protected]; Lance Lenz a [email protected]; or David Hale at [email protected].
Wedding Expo
The DIY Wedding Expo is coming back to the Civic Center from noon to 5 p.m. on Sept. 23. For more information on sponsorships or vendor spaces, contact Tracey Treadway at 214-683-7669 or [email protected].
Ribbon Cutting
Mane Label Beauty Bar in Shannon Square hosted a ribbon cutting at noon on Aug. 9. Visit them for hair, nails and beauty products.