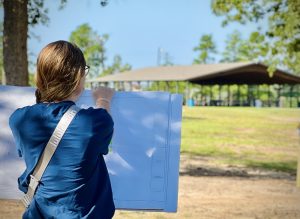 As fall approaches we are excited to gear up for the highly anticipated Hopkins County Stew Contest! We have some fantastic news to share with all stew enthusiasts, so mark your calendars for October 28th, and read on to discover the thrilling changes awaiting you this year!
1. Kids Eat Free – Thanks to Signature Solar!
The most significant change that's sure to put a smile on parents' faces is that children aged 12 and under will eat for free this year! Thanks to the generous sponsorship from Signature Solar – DIY Solar Kits & Components, our littlest stew lovers can have stew without any cost to their parents.
2. Centralized Ticket Booth
In our commitment to ensuring a safe and enjoyable experience for not only our attendees but our volunteers, we are introducing a centralized ticket booth at the pavilion. This streamlined system will facilitate smoother entry into the event, as you'll find multiple lines available for both cash and debit transactions.
Bring your friends and family, and let's celebrate the joy of community, delicious food, and the spirit of togetherness.