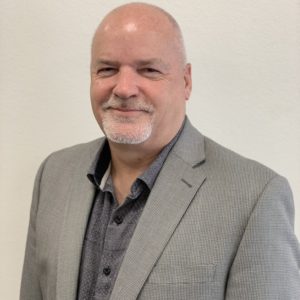 Chamber Connection – July 26
By Butch Burney
When April 8, 2024 rolls around, get ready!
Almost weekly, we are messaged, called or visited by people who will be coming to Hopkins County for the total solar eclipse on that date. They are coming from around the country and literally around the world. Our latest message was from Karen Ridgway in the United Kingdom, who said she was coming to Sulphur Springs for the eclipse. "Can't wait!" she wrote.
The Sulphur Springs school district has been hit up by an RV group that wants to bring 100-150 RVs to town for the eclipse and were looking for a place to park. Hotels and lodgings are being booked daily.
People, this is big.
If you and your business aren't already thinking about what to do when literally tens of thousands of visitors will be here for that weekend leading up to the Monday eclipse, now is the time to start!
The Chamber is making plans for a weekend market downtown and is looking for sponsors to help us bring a concert to town for the Sunday evening before the eclipse. But, there are plenty of options and opportunities available for all businesses.
If you have an idea or an event, please contact us at the Chamber and we will help promote it on the website TotalEclipseSSTX.com.
It's not only time to start planning, it's time to start getting things ready for our visitors.
Eclipse Lunch and Learn
To that end, the Chamber is sponsoring a Lunch and Learn on Wednesday, Aug. 16, to explain how to get your property ready for a possible rental. AirBnB entrepreneur Callie Bradshaw will be on hand to help explain the process of putting rental property on the website.
The Lunch and Learn will be from 11:30 a.m. to 1 p.m., at a venue to be determined by the number of the participants. Cost is $20 for Chamber members and $25 for non members.
Call us at 903-885-6515 or email us at [email protected] to sign up.
Stewing It up
If you are a returning stew cook or a new cook who wants to get in on the biggest annual event in Hopkins County, it's time to start registering.
Registration for stew cooks is now available online at HopkinsChamber.org. The cost remains the same for our cooks — $100 registration fee. You can also pre-order this year's T-shirt with Stew Cook on the back for just $20 each.
If you are a returning stew cook, check your email account for a form sent from us, and if you don't do email, then you should have received a registration form in the mail.
The 54th Annual Hopkins County Stew Festival, presented by Alliance Bank, has been able to keep its costs down because of our generous businesses in the community, and the cost just got even cheaper for some families.
Signature Solar and the Chamber announced last week that children 12 and under will eat free at the festival on Saturday, Oct. 28, due to Signature Solar's generous sponsorship.
Children will still need tickets, which can be obtained either online or via paper tickets. Online tickets, which are $8 each for everyone 13 years and older, are available at HopkinsChamber.org. Paper tickets will be available in early August at the Chamber and local banks.
City National Bank will be sponsoring the Friday night festivities, Oct. 27, and we will be announcing that line-up soon.
Thanks to all of our sponsors who make the stew festival affordable for families in Hopkins County. Follow the Chamber's Instagram and Facebook accounts for spotlights on our sponsors and updates on the stew festival.
Stewcomers Meeting
We will have a Stewcomers meeting at 5:30 p.m. on Tuesday, Aug. 8 in the Chamber of Commerce Conference Room for first-year cooks and those who want more information about the stew contest. Please call us at 903-885-6515 or email us at [email protected] for more information or to let us know you're coming. The meeting will be brief but informative, and those who attend are not required to come to the new cooks meeting in October.
Mammography Screening
Hunt Regional Healthcare's Tubby Adkisson Mobile Mammography Coach will be at the Spring Village Shopping Center on Thursday, July 27. All insurance accepted at Hunt Regional are also accepted for the Mobile Mammography Coach, including Medicare and Medicaid. For those not using insurance, a prepaid pricing of $200 for a 3D mammogram is available.
To schedule individual screening mammograms or bone density, please call 903-408-5010. Appointments and pre-registration are requested.
Hopkins County Law Enforcement
The Hopkins County Law Enforcement Association will have a Golf Tournament fundraiser at the Sulphur Springs Country Club on Aug. 21. The four-person teams will tee off at 10 a.m.
For sponsor or player information, call Michael Russell at 903-438-4040 or email [email protected].
Wedding Expo
The DIY Wedding Expo is coming back to the Civic Center from noon to 5 p.m. on Sept. 23. For more information on sponsorships or vendor spaces, contact Tracey Treadway at 214-683-7669 or [email protected].
Ribbon Cutting
Carriage House Manor, 210 Pipeline Road, hosted a grand reopening for its beautiful Cottages at noon on Friday, July 21.