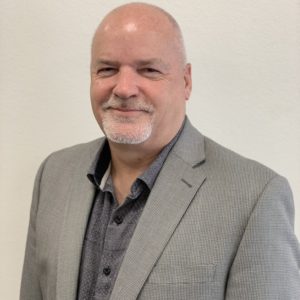 Chamber Connection – June 7
By Butch Burney
 Join us for a fun and interactive Business After Hours this month at Northeast Texas Gellyball from 4:30 p.m. to 6 p.m. Thursday, June 15.
NET Gellyball has not only the paintball-type game but also axe-throwing and other fun activities.
Business After Hours is a great way to interact and network with other business professionals and members of the community. You don't have to be a Chamber member to attend and there is no cost.
NET Gellyball is located at 1151 South Broadway in the Spring Village Shopping Center.
Leadership Sulphur Springs
Even if you think you know Sulphur Springs and Hopkins County, you are sure to learn a lot through Leadership Sulphur Springs, which is back on this year, with applications online!
The leadership class is for Hopkins County men and women who want to learn and become more invested in their local community. It's an intensive nine-month program that immerses the participants in the business and government of Sulphur Springs and Hopkins County.
The tentative dates for this year's program are attached to the application, which can be accessed at HopkinsChamber.org.
The registration fee is $500 and that covers the cost of the food, drinks, transportation, etc. for the year.
Juneteenth Pageant
Sulphur Springs annual Juneteenth pageant will take place from 4-7 p.m. June 10, with the theme "A Night of Black Excellence" at the Hopkins County Civic Center.
The pageant has registrants from one year old to 18 years old, and both boys and girls have signed up to run,.
Tickets are $10 both in advance and at the door. Tickets can be purchased from participants or from pageant coordinators.
For tickets or further information contact: LaShan Taylor at 214-434-7212, Tish Debase at 903-335-6980 or Nitri Adams at 903-440-4716.
Youth Summer Camp
Registration has begun for Explorer Summer Camp 2023, hosted by East End Allegiance – Our Youth in Sulphur Springs.
In collaboration with The Candle Studios, The Plant Niche, and Baked+ Brewed, this interactive camp promises to engage and inspire youth through a variety of enriching activities.
The camp sessions will kick off on July 10 and continue for the next four Mondays from 5 pm to 7:30 pm each session.
The registration fee is $60 per child, and there will be multi-family discounts to make the camp more accessible to all. Scholarships and sponsorship vouchers are available to families who may require financial assistance. For information on obtaining a scholarship, contact Program Director Bridgette Cooper at 972-802-8705 or [email protected].
SIGN-UP: https://www.signupgenius.com/go/10C0F45A9AD2EAAFBC43-eeaexplorers
Journey to Joy
Camp Brave Heart, a grief camp for children ages 6-12 sponsored by Cypress Basin Hospice, is scheduled for 8:30 a.m. to 12:30 p.m. June 22 and 23 in Sulphur Springs. The theme is Journey to Joy: Navigating Life Together.
For more information, visit cbhospice.org.
Wedding Expo
The DIY Wedding Expo is coming back to the Civic Center from noon to 5 p.m. on Sept. 23. For more information on sponsorships or vendor spaces, contact Tracey Treadway at 214-683-7669 or [email protected].
Ribbon Cutting
The Dairy Festival will have a ribbon cutting at noon Friday, June 9, on the downtown plaza. Please help us open the 2023 Dairy Festival at this event.
The Yard at the VFW will host a ribbon cutting at noon on Wednesday, June 14, at the post on 1 Veterans Drive. Please join us for this event.
Business of the Week
Hopkins County Abstract is the Chamber of Commerce's Business of the Week. See their business story and profile on our Facebook and Instagram pages. Congratulations and thanks to Hopkins County Abstract.