Unlock the World of Knowledge at Sulphur Springs Texas Public Library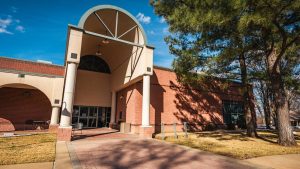 In the heart of Sulphur Springs, Texas, lies a hub of learning, imagination, and community engagement—the Sulphur Springs Texas Public Library. This cherished institution serves as a gateway to a world of knowledge, offering a multitude of resources and programs for individuals of all ages.
With a mission to provide access to information, inspire lifelong learning, and promote literacy, the Sulphur Springs Texas Public Library has become a cherished destination for locals seeking intellectual enrichment and entertainment.
Step inside this welcoming space, and you'll find a treasure trove of books spanning various genres, from best-selling novels to non-fiction masterpieces. Whether you're a voracious reader, a student in need of research materials, or simply looking to embark on a literary journey, the library's extensive collection is sure to satisfy your craving for knowledge and entertainment.
Beyond the shelves of books, the Sulphur Springs Texas Public Library offers a wide range of resources to support learning and exploration. Access to computers, high-speed internet, and digital databases ensures that individuals can connect with the digital world and engage in online research and learning. The library is committed to bridging the digital divide and providing equal opportunities for all community members.
For those seeking guidance and inspiration, the library provides a host of programs and services. From storytimes that captivate young minds to book clubs that foster engaging discussions, there is something for everyone. Educational workshops, technology classes, and cultural events are regularly organized to enrich the community's intellectual and cultural experiences.
The Sulphur Springs Texas Public Library is not merely a repository of books and resources; it is a vibrant community hub. It serves as a gathering place where neighbors come together, ideas are shared, and relationships are forged. The library's welcoming atmosphere invites individuals to connect with fellow book lovers, engage in stimulating conversations, and explore the diverse perspectives that make our community thrive.
In addition to its physical presence, the library embraces technology to extend its reach beyond its walls. An online catalog allows users to search for materials, reserve items, and manage their accounts conveniently. Digital resources, such as e-books, audiobooks, and online databases, provide access to information at any time and from anywhere.
So, if you're in Sulphur Springs, Texas, make a point to visit the Sulphur Springs Texas Public Library. Immerse yourself in the world of books, connect with your community, and embark on a journey of lifelong learning. The library awaits, ready to unlock the doors to knowledge, imagination, and the joy of discovery.