Unveiling the Rich Heritage at The Hopkins County Museum and Heritage Park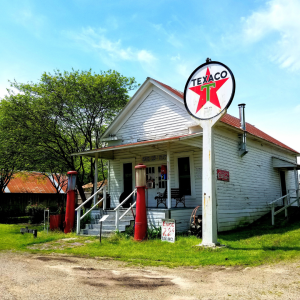 If you're a history enthusiast or simply intrigued by the stories of the past, then The Hopkins County Museum and Heritage Park is an absolute must-visit destination. Nestled in the heart of Hopkins County, this captivating museum takes you on a fascinating journey through time, offering a glimpse into the rich heritage of the region.
The Hopkins County Museum and Heritage Park showcases a diverse collection of artifacts, exhibits, and interactive displays that bring history to life. As you step through its doors, you'll find yourself immersed in a world of captivating stories, personal anecdotes, and cultural treasures that define the legacy of the area.
The museum's mission is to preserve, educate, and inspire. Through carefully curated exhibits, visitors gain a deeper understanding of the historical significance and cultural impact that shaped Hopkins County. From the early days of settlement to the development of industries and the vibrant community spirit, every aspect is thoughtfully explored.
One of the standout features of the museum is the Heritage Park, which surrounds the main building. This beautifully landscaped park serves as an outdoor extension of the museum, offering visitors an opportunity to experience history in a unique and interactive way. As you stroll through the park, you'll encounter historic buildings, including a schoolhouse, a blacksmith shop, a log cabin, and more. These structures serve as living testimonies to the way of life in bygone eras.
The Hopkins County Museum and Heritage Park also hosts a variety of engaging events and educational programs throughout the year. From hands-on workshops and lectures to special exhibits and community celebrations, there's always something happening to pique your interest. These events provide an excellent opportunity for visitors of all ages to delve deeper into specific aspects of local history and culture.
The museum is open Tuesday through Saturday from 10 am to 2 pm, ensuring ample time to explore and soak in the wealth of information presented.
Whether you're a history buff, a curious learner, or a family looking for an enriching outing, The Hopkins County Museum and Heritage Park offers an immersive and educational experience like no other. It is a place where the past comes alive, where stories unfold, and where the spirit of the community thrives. So, mark your calendar, gather your loved ones, and embark on a captivating journey through the cherished history of Hopkins County.
416 North Jackson Street, Sulphur Springs 903-885-2387
Admission: Adults and children 12 and older – $5, children under 12 – $3. Guided tour of buildings and grounds – $10 per adult.